Tenancy agreements are vital pieces of paper for landlords and tenants that lay out the obligations and responsibilities each has for the other, so making sure the basics are covered is important.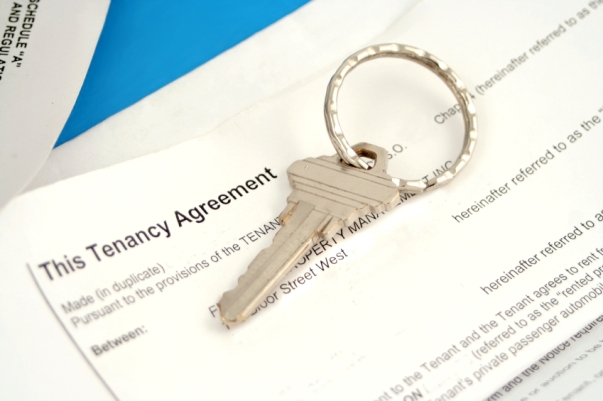 In law, a tenancy agreement is the contract between a landlord and tenant that sets out the terms and conditions of the tenancy.
Tenancy agreements can be verbal or written. Both have the same weight in law, but proving the terms of a verbal agreement is much harder. For peace of mind, landlords should have a written tenancy agreement in place.
This can make solving any disputes much more straightforward.
Taking the cheap and easy option of downloading a free tenancy agreement from a web site can be risky. The law changes at quite a fast pace and a watertight agreement six months ago may now not hold in court.
The best bet is to ask a solicitor to draw up the agreement – or to find a reliable legal document for sale on line.
What should go in to a tenancy agreement?
All tenancy agreements should cover the basics, like:
The property address and names of the landlord and tenant
The rent, frequency of payment and method of payment
Start and end date of the agreement
Information on rent reviews
The deposit amount
When the deposit, in full or part, may be withheld
Obligations of the tenant and landlord
Who is responsible for the bills
Other information may include:
Who should carry out minor repairs and keep the garden tidy
Whether the tenant can sub-let the property
How to end the agreement early
All the terms of the tenancy agreement must be fair and comply with the law. If any alterations are to be made the landlord and tenant must both agree the changes.
Tenancy types and periods
Tenancies can either be:
Fixed-term (for a set time)
Periodic (running month to month or week to week).
The main tenancy types are:
• Assured shorthold tenancy (AST)
Most new tenancies are ASTs. A tenancy is an AST if the contract meets all of the following conditions:
You are a private landlord
The AST began on or after January 15, 1989
The buy to let is the main home of the tenants
The landlord does not live in the home
A tenancy is not an AST if:
The agreement started before January 15, 1989
The rent exceeds £100,000 a year
The rent is £250 a year or less (£1,000 in London)
The tenancy is for a business or licensed premises, including a holiday let
The landlord is a council
Other types of tenancy
If you are a lodger or rent rooms in a house in multiple occupation (HMO), the tenancy is probably a licence rather than an AST.