Landlord empty property can cost thousands of pounds when a buy-to-let property is left unoccupied, how can a landlord avoid this? There are tactics to avoid what are known as 'voids'.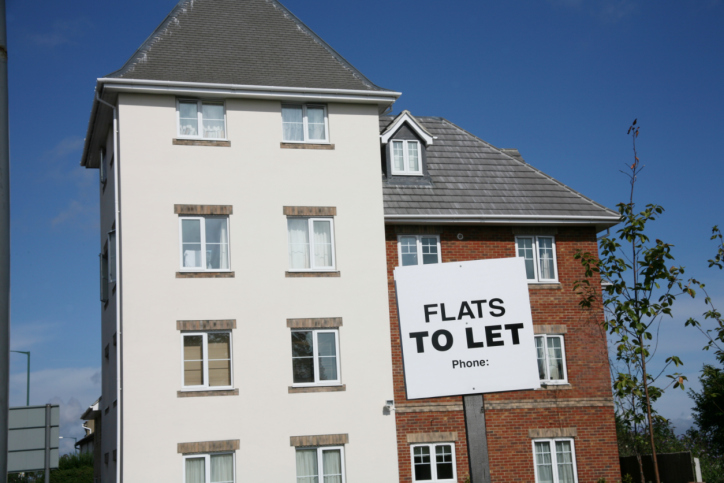 Every landlord has to endure them at some point and with no rent coming in, they often have to do pay the mortgage themselves.
The most obvious strategy to follow is for a landlord to market their property to new tenants up to eight weeks before the current tenancy is due to end.
This means it is essential that when a tenant hands in their notice, many usually give two months' notice, that the landlord visits the property to compile a list of what needs to be done before a new tenant moves in.
The thinking behind this is that prospective tenants often prefer to see a property where work is being done rather than visiting a property where work obviously needs to be done but the landlord is not doing it.
Show prospective tenants planned work to avoid voids
If you are planning to carry out work but haven't begun doing so, then it would be a good idea to leave out curtain material or carpets so people can see what is being planned. Also leave out swatches for paint so they can see the new colour scheme.
Another positive way to market a property is to get people to visit it while your tenant is still living there.
This means that you will have to be on good terms with your tenant for this to happen but on the plus side the tenant can tell those looking around the property what a great landlord you are and what a great place it is to live in.
This is a winning tactic should the prospective tenant be leaving a property because their current landlord is not helpful in carrying out repairs or is not particularly friendly. They will respond strongly to positive comments from your current tenant.
Quality furnishings mean quality tenants
It's also important that the current tenant keeps your property tidy and clean for when people come to inspect it as the better-presented properties are often those that are quickly re-let.
Some experts in the buy-to-let market also point to the positive addition of good quality furnishings which will help bump up rents and reduce those void periods which makes any investment worthwhile since it will be repaid within a year or so.
The other reason for fitting good furniture is that you will attract better tenants. This is underlined by the fact that the average tenant in London is paying around £350 per week in rent which means that they probably have an income of around £50,000 and they will be needing high-quality furnishings.
Though with experience, many landlords choose not to have void periods by not increasing their rent for tenants who have lived in their property for a long time believing that by doing so they will keep good tenants rather than risk losing them should they increase their rent.
Though the period of voids is now in decline, according to the National Landlords Association, landlords still have to make up for the drop in income and while they can take out an expensive rental guarantee insurance, with some forethought they can avoid the problems that void periods bring.