A landlord has won his appeal against council housing officers who failed to consider all the rules in a dispute over HMO fire safety in a buy to let flat.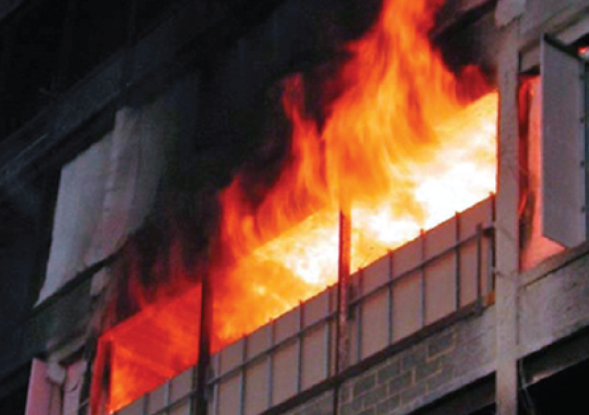 The Upper Tribunal upheld an appeal from Sathavahana Vaddaram over a wrongly issued prohibition order from East Lindsey Council.
The council was concerned tenants could not escape from a fire in the flat at Woodhall Spa, Lincolnshire, because of the layout of the rooms.
The order banned him from letting the single bedroomed first floor flat because the only exit was the front door – and to reach it tenants in bed would have to pass through the kitchen and living room.
The flat was also rated as more of a fire risk as tenants were using portable electric heaters.
The council judged the hazard under statutory guidance in The Housing Act 2004, but failed to consider local government regulations (LGR) – the former LACORS – guidelines.
Mr Vaddaram lost his first appeal at a residential property tribunal (RPT).
He appealed again to the upper tribunal which ruled in his landlord's favour, as fire safety measures at the flat came within the LGR guidance.
The tribunal chairman said: "The LGR guidance is clearly important and ought to be given great weight in a case such as this. It appears that the guidance was not drawn to the RPT's attention, and it cannot be criticised for not referring to it. But the council undoubtedly should have drawn the report to the tribunal's attention
"In reaching this conclusion neither the respondent nor the RPT applied the seven criteria that are set out in paragraph 14.2 of LGR. In my opinion the application of those criteria is a material consideration when deciding whether or not a window is a satisfactory means of escape in an emergency."
Mr Vaddaram was awarded £1,500 costs against the council.
As a result of the judgment, councils now have to consider Housing Act rules and LGR guidance when assessing HMO firesafety risks  – and the case is likely to extend to health and safety issues as well.