People say you can't get much for a quid nowadays – but in one city a pound coin will buy you a house.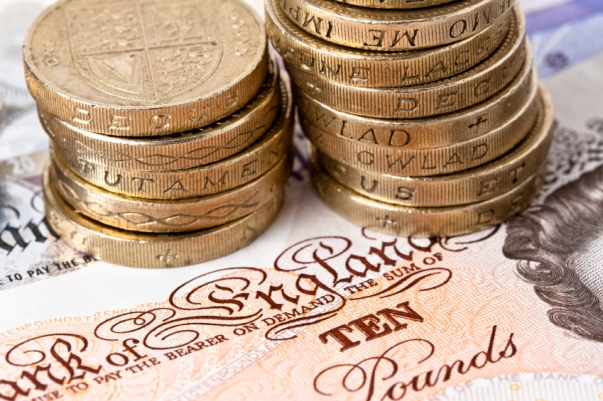 That's because Liverpool City Council is offloading Victorian terrace homes for sale which are boarded up and empty for just £1 each.
The properties are what remain of the ill-fated Pathfinder scheme, which was the brainchild of the former Labour government minister John Prescott, which cost up to £70,000 each to compulsory purchase.
The idea for the Pathfinder scheme was to regenerate areas by demolishing homes and replacing them with properties to create new communities which would attract people from a variety of backgrounds.
The council stepped in after the developer failed to sign a £25 million contract in time and now they are pursuing their own scheme to regenerate the neighbourhoods by putting the homes for sale.
CGT exemption
The properties are now rundown and mortgage companies are unlikely to loan money against them, hence the £1 offer from the city council for people to buy them.
As you'd expect there is a catch.
Anyone buying a property must promise to bring it up to a reasonable standard, this means they have to be weatherproof, warm and upgraded to a modern level, and they must be lived in for at least five years without renting the home – but that could be a good long term bet for a landlord.
Making the home a main residence gives at least eight years of capital gains tax exemption.
The council's deputy mayor Cllr Paul Brant said: "This allows people who may be excluded from mortgages but have construction skills to play a part in the regeneration of their communities."
Anyone wanting to buy a home should register their interest and there are 179 homes being made available in Kensington, Granby and Picton.
Catch for buyers
There's also a pilot scheme underway and residents had been urged to buy one of 20 terraced homes being made available.
Another catch imposed by the city council is that the homes will only be sold to those living and working in the city.
Councillor Ann O'Byrne, the council's cabinet member for housing, said: "We want to find innovative ways of bringing properties back into use and attracting people back into our neighbourhoods – whether that's through offering homes for £1, or working with registered providers to refurbish homes and selling them at discounted prices."
This isn't the first such scheme for homes for sale for £1 to help regenerate a neighbourhood – the first was in Cobridge, Stoke-on-Trent, Staffordshire.
Buyers there are also offered a £30,000 loan to help bring the homes back to a modern standard.
The council is still finalising contract details but says it expects that the houses will be available to locals in the coming months.