It's one of the biggest gripes from landlords today – how do you get tenants to look after the property they live in properly?
The answer, as many landlords will testify to, is not very easily.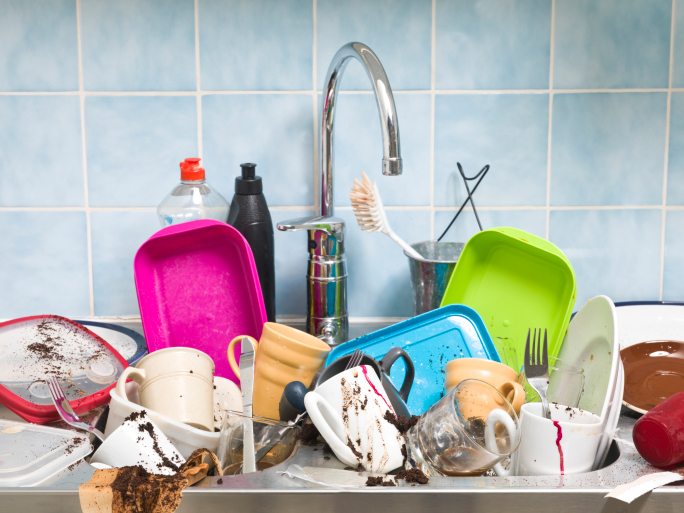 Some use a letting agent in a bid to preserve their property and have someone check-up regularly that everything is being cared for and have the agent deal with any damage and care issues.
Other landlords will pay regular inspection visits themselves to ensure the property is being looked after and ensure the tenant cleans properly and to highlight any maintenance issues that need fixing.
However, it's vital that a landlord has an excellent tenancy agreement in place and implements an in-depth inventory form (or has one of the increasingly popular inventory firms do it for them) if they want to help protect themselves from a worst-case situation.
In addition, landlords really should secure their tenant's deposit into a tenancy deposit scheme which will be used for paying repairs and redecoration.
Tutorial for tenants to learn property maintenance skills
There is also another choice which is what one London-based estate and letting agent has opted to do and that is to create a tutorial to help their tenants look after the property as if it were their own.
The idea behind it is that by doing so, the tenant is learning life-skills that they will need in the coming years, whether they end up owning a property or not.
The tutorial which is called 'Maintenants' is starting to gain attention in the property world.
This new service from base, an independent London estate and letting agent, is meant to empower and educate tenants.
The firms says the big expectation from landlords and agents alike is to assume that tenants will have the necessary maintenance knowledge needed to look after a home but many tenants tend to rent properties without having any prior knowledge of doing anything like that before.
Empowering tenants to carry out maintenance
This lack of knowledge creates problems and so by empowering them with the skills of how to carry out simple tasks, says base, then the tenancy should be less problematic.
The tutorial lasts for up to an hour and takes the tenant through the basic knowledge and skills needed and highlights how important they will be in future years, particularly should they ever buy their own property.
Among the key skills to learn are how to bleed radiators, maintaining drains, using heating controls and how to pressure balance a boiler.
One of the other issues for empowering tenants in this way, is that a landlord will not be getting unexpected calls when tenants do not know how to operate items such as setting the property's heating controls.
The firm adds that its tutorial should also help landlords avoid running up unexpected bills, such as calling out engineers to fix problems.
The tutorial is being offered for non-clients and is free for those landlords who have properties that base services and they have added it as a feature for their portfolio of services to attract clients.
For more information: www.baseps.co.uk.