There are two very important dates which should be pencilled into the diaries of every landlord in the UK – and they both relate to having the correct Energy Performance Certificates (EPCs) for their properties.
The aim is to meet government-set targets to improve the energy efficiency of British homes and the first change comes in 2016.
That's when tenants will be able to demand from their landlord that they carry out reasonable energy efficiency improvements to their property.
It's something of a tricky situation for landlords since they will not be able to refuse such requests. If they do refuse, local authorities can compel a landlord to undertake the necessary improvements – and also fine them for refusing to do so.
Indeed, the private renting sector has the highest proportion of energy inefficient homes and around a fifth of them have an EPC rating of 'F' or 'G'.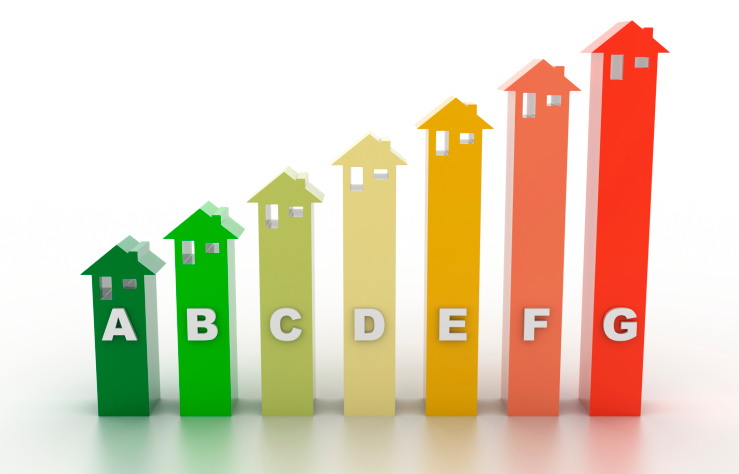 Some landlords and their tenants can use the Green Deal and not pay all of the energy improvement costs upfront, though they will need the permission of the tenant before any Green Deal work can proceed since they will pay an element of it through their bill.
It should be noted too that when the property is vacant the landlord will be responsible for the Green Deal payments. The landlord must also inform new tenants about the Green Deal and that they will need to agree to make the payments.
Landlords must also provide a copy of the property's energy performance certificate (or in Scotland, it will be the EPC and Recommendations Report) to a new tenant.
Financial help for Energy Performance Certificates
However, some landlords may find that they qualify for help in paying for property improvements with grants and financial help under a number of schemes.
Among them is the Energy Company Obligation (ECO) which is a government scheme, running alongside Green Deal, aimed at combating fuel poverty and upgrading those properties which are difficult to work on. The energy companies are footing the bill under ECO.
Under ECO, eligible householders may qualify for help if the home improvement is deemed critical and this would cover things like insulation and heating costs to help improve living conditions as well as personal circumstances.
There's no doubt that some landlords could face hefty bills in order to comply with the demands of the Energy Bill but many property experts are saying those who act quickly will be able to benefit financially from having fuel efficient homes which are increasingly wanted by tenants.
Act now to avoid Energy Performance Certificates turmoil
Those landlords who drag their feet and ignore the demands of the 2016 change to energy performance certificates will find that their hand will be forced by the change coming in 2018.
That's when the Energy Bill comes into full effect and landlords will be prevented from letting a property which has an EPC banding lower than 'E'.
The only way a landlord can avoid being prevented from letting such a property is to prove that they have tried all they can do to improve it, i.e. through the Green Deal and other subsidised schemes, and bring it into the EPC band 'E'.
The ultimate aim of these changes is to provide rentable properties that are not only warmer in the cold weather but are also cheaper to heat for the tenant. The knock-on effect from this drive will see the government's commitment to reduce substantially the amount of CO2 being pumped into the atmosphere become reality.